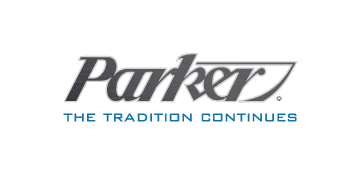 Parker Marine does not aspire to offer only form and function. That is simply where we began our journey. It is beyond that point — and within the experience each adventure offers — that you begin to understand the true Parker difference. The difference, for over half a century, that has allowed Parker Marine to stand as a beacon of Strength, Simplicity, and Seaworthiness.
Refining the Parker product has been at the forefront of priorities for Parker Marine. The 3rd Generation Cabin models have been softened to offer more seating and present-day comforts. The 16° XL hull has joined the line to offer a softer ride for those in the shallow but rougher waters. The walk-around models increased by offering the 2810 Walk-around with its lounging seats, creating a comfortable sanctuary for the family. The introduction of the ALL-NEW 2540 Dual console is another addition to incorporate family and fishing time. Be sure to keep an eye out because there is more offerings on the horizon from Parker.
Tell us what you're looking for and our team of boating professionals will find it for you.